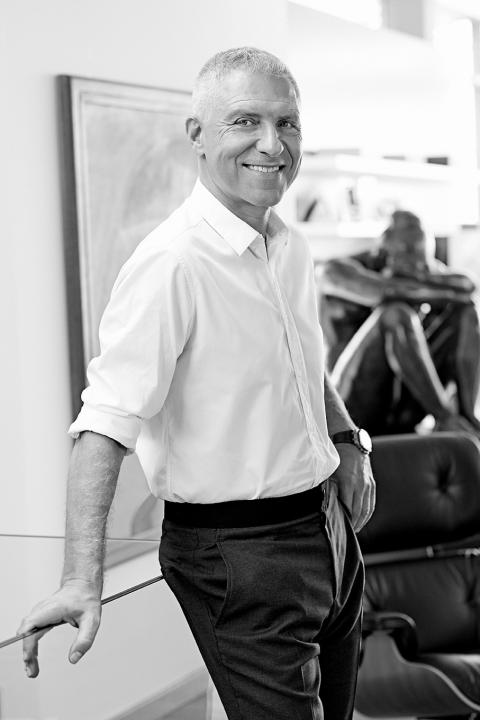 Peter Lukeš
Founder
His first job was the sale of Christmas carp in the centre of Bratislava. He used the money he earned in the icy water for a skiing trip with his friends. After graduating from the Faculty of Electrical Engineering at STU with a specialization in Electronic Computers, Peter remained working as a teacher at his alma mater, involved in projects on artificial intelligence, which later became the subject of his doctoral thesis. In the end, however, he did not win the PhD degree voluntarily, as he decided to start working abroad after the boarders opened with the fall of socialist regime in Slovakia.
In Vienna, where he commuted from Bratislava every day, Peter worked at a renowned IT company developing software. Very soon, however, he began to wonder why he should do for others what he could do for himself. This is how DITEC was founded, his first company that has become one of Slovakia's leading IT companies developing software.
Faced with an opportunity to help a declining car import and sales company ,he jumped right in and managed to build one of the leading companies in the industry, today known as T.O.P Auto Holding representing five global brands, including Land Rover and Jaguar.
One of the answers on where to invest his energy and passion for business was the establishment of the real estate company Immocap.
Its portfolio includes several large business centres in Bratislava and Budapest as well as the multi-functional project CENTRAL consisting of a shopping centre, a 222-room hotel and a large business centre, which was the first of its kind to receive a green LEED certificate. The key project of Immocap is currently the NEW ISTROPOLIS – an architectural landmark which will become home to a state-of-the-art cultural and congress centre at Trnavské Mýto in Bratislava.
Following up on his experience in real estate development, Peter understood it was possible to build better, more efficiently and with a greater emphasis on ecology and sustainability, which resulted in the establishment of e-Dome, a leading energy efficiency company where he combined his know-how and expertise in development, IT and construction physics. In 2020 the company was successfully acquired by the CEE energy giant ČEZ.
Another business story of Peter Lukeš started with his investment in Pixel Federation, which has become, under the leadership of its CEO Šimon Šicko, one of the most successful and award-winning gaming companies in the world. Pixel Federation is one of the top start-up projects in Slovakia and currently employs 200 gaming enthusiasts.
Perseverance, which helps Peter in business, is also the engine of his favourite hobbies. He is a fan of active and healthy lifestyle, is a passionate athlete and has been actively involved in fine arts and art collecting for several years. His art philanthropy platform Collective operating a private art gallery in Bratisolava has been a co-organizer of the Oscar Čepan Award, a prestigious award for young visual artists in Slovakia.